Expungement proposed for mistaken identity cases
The Judiciary Committee held a hearing March 16 on a bill that would prevent cases of mistaken identity from remaining on a person's criminal record.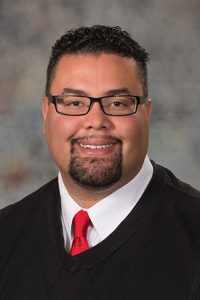 LB615, introduced by Omaha Sen. Justin Wayne, would require a law enforcement agency to file a petition in district court within 90 days to order the expungement of a criminal history record established as a result of an arrest due to mistaken identity, as long as charges were not filed.
The court would be required to order the expungement within 90 days of the petition filing.
Wayne said an individual currently must initiate the process to have a mistaken identity arrest expunged from their record. Even if charges are filed and later dismissed, he said, that will remain on a person's record and could impact future employment and education opportunities.
"The only way you can do it now is to petition the court, city and state to remove that arrest from the record," he said. "Many people cannot afford an attorney or do not know how to navigate that process."
Omaha high school student Nadia Spurlock testified in support of the bill. She said she was improperly charged with a crime after her cousin gave Nadia's name as her own during a shoplifting arrest. The dismissed charge remains on her record, Spurlock said, and she worries it could negatively impact future college and employment applications.
"This is a roadblock I sincerely hope won't get in the way of my dreams for my future," she said.
No one testified in opposition to the bill and the committee took no immediate action on it.