Elimination of certain mandatory minimum sentences for drugs advanced
Judges would have more discretion when sentencing certain drug offenders under a bill advanced by the Legislature March 8.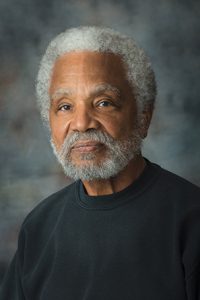 Currently, the mandatory minimum sentences for Class IC and Class ID felonies are five and three years, respectively. LB447, as introduced by Omaha Sen. Ernie Chambers, would eliminate the mandatory minimum sentences for these felonies.
A person convicted of a Class IC felony is subject to a sentence of five to 50 years in prison and three to 50 years for a Class ID felony.
Those serving a mandatory minimum sentence are ineligible for the state Department of Correctional Services' "good time" program, which automatically reduces sentences by 50 percent.
Chambers said mandatory minimum laws are fiscally irresponsible and do little to deter criminal activity.
"When all those so-called 'tough on crime' bills were put into law, all it did was increase the number of people locked up," he said. "It increased expenses to such an extent that even conservatives began to attack these laws from the standpoint of cost alone."
Sen. Patty Pansing Brooks of Lincoln supported the bill, saying eliminating mandatory minimum sentences did not inherently eliminate the ability to effectively punish habitual criminals or people who commit violent crimes.
"It's about making sure our prisons aren't filled with people who don't necessarily need to be there," she said. "[Mandatory minimums] are about deciding our judicial system is not capable of making the determination of what's the most appropriate sentence.
Omaha Sen. Bob Krist also supported LB447. He said an inmate serving a mandatory minimum sentence has less incentive to behave properly and pursue rehabilitation, creating a more chaotic prison environment.
"The less mandatory minimums we have and the more ability we have to rehabilitate people and help them meet parole requirements earlier, the better behavior and the less chaos and riotous conduct we'll see," he said.
Citing concerns about vague sentencing guidelines, Hastings Sen. Steve Halloran opposed the bill. He said senators should look at the broad range of sentences in statute, rather than mandatory minimums. Two criminals committing the same Class IC felony could receive anywhere between five and 50 years, Halloran said.
"I trust judges but I think sometimes we afford them too much discretion," he said. "Sometimes we don't narrowly define enough within the law sentencing guidelines."
Elkhorn Sen. Lou Ann Linehan introduced an amendment that would replace the bill. The amendment instead would eliminate mandatory minimum sentences for Class IC and ID drug offenses only, specifically for manufacturing between 28 and 139 grams of cocaine, heroin or methamphetamine with the intent to distribute.
Linehan said the amendment would help address both prison overcrowding and the state's budget deficit, while also prioritizing public safety.
"I absolutely believe in putting the 'bad guys' in prison for a very long time, but I don't see the purpose of mandatory minimums for someone who has committed a nonviolent drug crime," she said.
Sen. Mike Groene of North Platte supported the amendment, saying he did not believe first-time nonviolent offenders automatically should be sentenced to three years.
"I don't believe that we'll [lose] the ability to throw away the 'bad guy' in the long term," he said. "I'm a fiscal conservative and support law and order, but most of these drug offenses are not violent."
Opposing the amendment and the bill was Lincoln Sen. Mike Hilgers, who said it cast too broad a stroke, as it would apply to very serious criminals.
"This is not possession of marijuana ruining someone's life," Hilgers said. "This is manufacturing and distributing cocaine, heroin and meth."
Senators voted to adopt the Linehan amendment 29-9 and advanced the bill to select file on a 25-22 vote.