Breast density notification bill advanced
Lawmakers gave first-round approval March 8 to a bill that would require mammography patients to be notified of their breast density.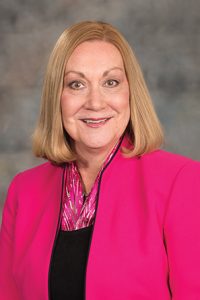 Omaha Sen. Joni Craighead, sponsor of LB195, said the bill was inspired by Cheri Rauth — an Omaha woman who received a diagnosis of Stage IV breast cancer within eight months of her 15th normal mammogram.
The bill would require all health care facilities that perform mammography to include in the summary of the mammography report the patient's individual breast tissue classification based on the Breast Imaging Reporting and Data System established by the American College of Radiology.
Breast density can complicate the reading of a mammogram, Craighead said, and women should know if they have the characteristic. Twenty-eight states have laws relating to breast density notification, she said, and 11 more are considering similar legislation.
"The information would be provided to raise awareness of the impact of breast density on cancer detection and to encourage patients to discuss this issue as well as other breast cancer risk factors with their health care provider to decide if further screening options may be required," Craighead said.
Sen. Sara Howard of Omaha supported the bill, saying it would benefit women who don't know that they have dense breasts and don't realize that they should be asking more questions of their health care providers.
"The testimony on this bill was incredibly compelling," Howard said. "We heard from women [diagnosed with cancer] who never knew that their breasts were dense and who had received mammograms that were fine."
Sen. Merv Riepe of Ralston expressed concern about the mandatory nature of the bill.
"When you have mandatory reporting you also open yourself up — from a health care provider standpoint — to contingent liability," he said.
Craighead offered an amendment, adopted 38-0, which removed a requirement that a facility notify the state Department of Health and Human Services each time it makes changes to the notice requirement.
"This mandate on health care facilities does not create a duty of care or legal obligation beyond the duty to provide notice [to the patient]," she said.
Following adoption of the amendment, LB195 was advanced to select file 38-1.