Bill would list traffic stop procedures in driving manual
The Transportation and Telecommunications Committee heard testimony Feb. 28 on a bill that would provide guidance on interacting with law enforcement in the Nebraska driver's manual.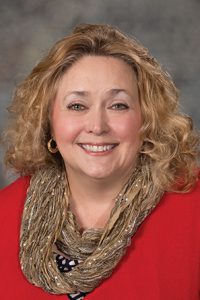 LB82, introduced by Bellevue Sen. Carol Blood, would direct the state Department of Motor Vehicles (DMV) to include information on how a driver should navigate a traffic stop by law enforcement.
Blood said almost 25 percent of deaths among law enforcement occur during traffic stops. The bill would increase officers' safety because it would reduce the amount of time an officer spends on the side of the road, she said.
"Although conducting traffic stops is a routine duty of law enforcement officers, it can also be the most dangerous," she said. "These stops will often put law enforcement at risk of death or injury, either through intentional or unintentional acts."
The additional information would explain how to respond when a law enforcement officer signals a driver to pull over, the need to alert the officer to any firearms in the vehicle and how to interact with the officer in a non-threatening manner.
Representing the Omaha Police Officers Association, Julia Plucker testified in support of the bill. She said encouraging clear communication between law enforcement officers and citizens would benefit all people involved.
"It is an uncertain situation for every officer when they approach a vehicle because not everyone follows the etiquette this bill would provide," Plucker said. "[LB82] is an important tool and would be a good thing to educated citizens on how to conduct themselves during a traffic stop."
Michael Chittenden of the Arc of Nebraska also supported the bill, saying many people with developmental disabilities are licensed drivers who would benefit from clear guidelines on how to interact with law enforcement.
"We know of instances throughout the nation and in Nebraska where a police officer didn't readily identify a person with a disability and some behaviors the person may not be able to control," he said.
DMV Director Rhonda Lahm testified in opposition to the bill. She said she supports the concept behind the bill, but the department already had taken steps to include similar language in the driver's manual.
"The DMV feels this bill is unnecessary to update the Nebraska driver's manual," she said. "We conducted a review of the manual in the fall and a section on traffic stops will be included."
Also opposing the measure was Col. Brad Rice, superintendent of the Nebraska State Patrol. He said law enforcement officers must have discretion in dealing with each unique traffic stop. If drivers are operating under the assumption that every traffic stop will proceed in the same manner, Rice said, it could cause additional problems.
The committee took no immediate action on the bill.