TIF constitutional amendment proposed
The Urban Affairs Committee heard testimony Feb. 28 on a proposed constitutional amendment to extend certain repayment times related to tax increment financing (TIF).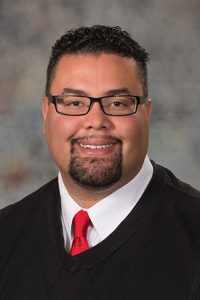 LR16CA, introduced by Omaha Sen. Justin Wayne, would place a proposed constitutional amendment on the November 2018 general election ballot. The amendment would authorize the Legislature to extend the maximum repayment period for TIF indebtedness from 15 to 20 years if more than half of the property in a project area was designated as extremely blighted.
If voters approve the constitutional amendment, Wayne said, lawmakers can define extremely blighted through enabling legislation — possibly using federal Housing and Urban Development Promise Zones, neighborhood revitalization districts, enterprise zones or other criteria.
Wayne said that many surrounding states have longer standard repayment periods, which he said can serve as an incentive to focus developers on extremely blighted areas of cities.
"We're behind the ball when it comes to TIF and how we use it as a tool to attract economic development," Wayne said.
Dave Landis, urban development department director for the city of Lincoln, testified in support of the bill. TIF is essential for urban development he said, particularly in the most blighted areas where developers need an incentive to tear down existing, dilapidated structures.
"You incentivize the market, reduce their risk and make something attractive that otherwise was not attractive," Landis said.
Ken Bunger, testifying on behalf of the North Platte Area Chamber of Commerce and Development Corporation, also supported the bill. Developers that take on extremely blighted areas often have less capital to work with, he said, and an extra five years to pay back a TIF debt could reduce the risk that a bank would not support such a project.
"Anything that you can do to reduce that risk and provide for some additional coverage – in this case, additional time – would be welcome," Bunger said.
No one testified in opposition to the measure and the committee took no immediate action on it.