Bill would enable termination of rapists' parental rights
The Judiciary Committee heard testimony Feb. 24 on a bill that would allow a victim of sexual assault to seek sole parental rights of a child conceived as a result of an assault.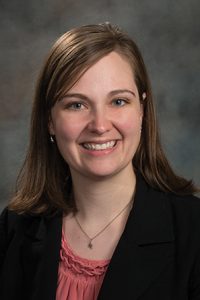 Under LB188, introduced by Omaha Sen. Sara Howard, if a child is conceived by a sexual assault victim, parental rights of the perpetrator would be terminated if it is found to be in the best interests of the child.
The perpetrator must be found or plead guilty to the sexual assault charge and be found beyond a reasonable doubt to be the parent of a child conceived as a result of the assault before parental rights could be terminated.
Howard said 34 states have passed legislation pertaining to parental rights of a child conceived by sexual assault — 22 of which allow for full termination.
"LB188 would ensure victims of sexual assault have a pathway to protect their parental rights," she said, adding that the bill would not provide for automatic termination of parental rights.
A perpetrator also would not be considered a member of the child's family for reunification purposes under the bill, if the child needed to be placed with a family member.
Stephanie Huddle, representing the Nebraska Coalition to End Sexual and Domestic Violence, supported the bill. She said that according to the National Alliance to End Sexual Violence, between 1 and 5 percent of sexual assaults result in pregnancy.
"Because there currently is no law in Nebraska allowing for the termination of parental rights, victims must endure facing their perpetrators time and time again," Huddle said. "[This bill] would protect victims from having to have frequent contact with his or her perpetrator."
No one testified in opposition to the bill and the committee took no immediate action on it.