Funds sought for bilingual labor investigators
The Appropriations Committee heard testimony Feb. 24 on a bill that would provide funds for bilingual investigators to enforce the Employee Classification Act (ECA).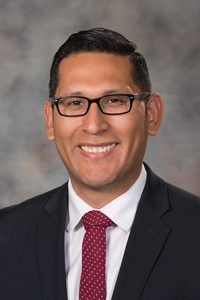 Omaha Sen. Tony Vargas, sponsor of LB416, said employee misclassification happens when a worker is improperly paid by an employer as an independent contractor rather than as an employee. The result, he said, is that those workers are ineligible for benefits including employee-sponsored health insurance, workers' compensation and unemployment benefits.
Misclassification often occurs when a worker does not speak English as their first language, Vargas said, adding that the state Department of Labor (DOL) currently is reactive in its enforcement of the ECA in part because it has only one bilingual employee who serves as an investigator.
"We're going to need to be more proactive in the way that we do [work] site visits and in the way that we're looking for these violations," he said. "We want to make sure that we're creating a more even, equitable playing field."
LB416 would provide $250,000 in fiscal year 2017-18 and FY2018-19 from the Employment Security Special Contingent Fund to the DOL to employ two bilingual investigators to enforce the ECA.
Ken Ostronic, testifying on behalf of the International Brotherhood of Teamsters Local 554, supported the bill. He cited a report by the Maine Department of Labor indicating that more than 4 in 10 workers are misclassified annually. Nebraska has a similar problem, he said.
"Many of our members have seen first-hand the implications of how employee misclassification can negatively impact workers," Ostronic said.
Steven Mulcahy of Omaha also supported the bill. He said Nebraska misses out on between $18 and $23 million annually in combined unemployment insurance and income tax revenue due to employee misclassification, according to a report from OpenSky Policy Institute.
Full enforcement of the ECA would allow honest contractors to win competitive bids while still treating workers fairly, he said, particularly in the construction industry.
"Contractors would be able to compete in a fair and equitable environment," Mulcahy said.
Commissioner of Labor John Albin opposed the bill, saying the 85 annual complaints of ECA violations received by the department do not justify two additional positions. He also expressed concern over the bill's proposed funding mechanism.
Albin said the Employment Security Special Contingent Fund is used by DOL for maintenance and improvements to its two office buildings, which are not part of the state system and are nearly 70 years old. Because the buildings were purchased with federal funds, he said, federal grant dollars cannot be used for needed upgrades.
"That contingency fund is basically our rainy day fund," Albin said, that must be protected and preserved for unforeseen needs. He added that the bill's $500,000 fiscal note for the biennium is equivalent to an entire year's income to the fund.
The committee took no immediate action on LB416.