Restrictions proposed for payday lenders
Borrowers of short-term, delayed deposit loans would receive more favorable loan terms under a bill heard by the Banking, Commerce and Insurance Committee Feb. 21.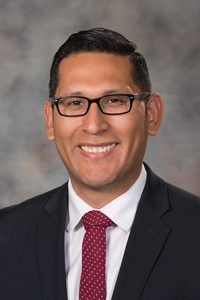 To secure a delayed deposit loan — often called a payday loan — a borrower typically submits a personal check for the loan amount, which is then held and cashed by the lender at the end of the loan period, typically 34 days.
LB194, introduced by Omaha Sen. Tony Vargas, would limit the amount of interest that could be charged on a delayed deposit loan to 36 percent. Vargas said some Nebraska delayed deposit lenders currently charge more than 450 percent interest on loans, creating a cycle of debt and poverty.
"This industry, as it exists currently, takes advantage of vulnerable Nebraskans and traps borrowers in a cycle of debt from which it is difficult to escape," he said. "It is my intention [with LB194] to make this lending model work better for Nebraskans."
An individual loan could not exceed $500 under the bill. The total monthly payment could not exceed 5 percent of a borrower's gross monthly income or 6 percent of his or her net income. The bill would require loan repayment plans with equal installment payments — including all principal, fees, interest and charges — payable over a minimum six-month repayment period.
Lenders could not enter into more than one payday loan with the same borrower at any one time. Lenders also would be required to conspicuously display a schedule of all applicable finance charges, fees, interest and penalties.
Robert Haller, representing the Lincoln chapter of the Society of St. Vincent de Paul, testified in support of the bill. He said the banking resources low-income families rely upon often require money upfront, furthering the cycle of debt.
"Many borrowers find these loans quickly repayable, but there are enough people caught in the trap to justify the regulations of LB194," Haller said. "[This bill] is an important step toward the provision of banking resources that give low-income families the financial stability that high-income families enjoy."
Several former delayed deposit borrowers testified in support of the proposed regulations, including Elsa Ramon-Moody of Omaha. She said it is easy for some to fall into a cycle of renewing loans out of desperation.
"People have dire emergencies where there is very little recourse but for them to go to [these] lenders," she said. "LB194 will help protect consumers and help stop lenders from exploiting low-income borrowers through predatory lending practices."
Glenda Wood of Bellevue also spoke in support of the bill. She and her husband initially took out a $500 delayed deposit loan to pay for new car tires, but fell into a cycle of continuously renewing the loan to pay for the original loan amount. Over eight years, the couple spent close to $10,000 in principal, interest and fees trying to pay back the original $500 loan, she said.
"The debt cycle can affect a person's ability to maintain adequate housing and support a household," she said. "People need access to affordable credit and having fair and reasonable loan payments would accomplish that."
Opposing the measure was Brad Hill, president of the Nebraska Financial Services Association and manager of several delayed deposit lending branches. He said lenders offering such loans provide a valuable service to people who need money quickly. Complaints against lenders in the delayed deposit industry in Nebraska are few and far between, Hill said.
"This is paternalistic legislation from a group of people who have taken it upon themselves to tell other people what to do with their money," he said.
The committee took no immediate action on the bill.