Removal of acupuncture referral requirement advanced
Lawmakers advanced a bill to select file Feb. 21 that would remove a requirement that an individual receive a referral from a medical practitioner before seeking services from a licensed acupuncturist.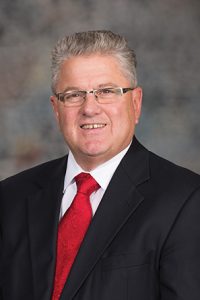 Under current law, a patient must obtain a letter of referral from a medical practitioner within a 90-day period prior to seeking services from an acupuncturist.
Seward Sen. Mark Kolterman, sponsor of LB19, said a recent state review determined that the requirement serves no public safety interest and should be removed.
"LB19 simply codifies in statute the findings of the [review] report," he said.
Under the bill, a licensed acupuncturist instead would be required to refer a patient to an appropriate practitioner if his or her symptoms were beyond the training, experience or competence of the acupuncturist.
LB19 advanced to select file 38-0.