City population clarification advanced
A bill that would clarify how population thresholds for certain cities are met and verified in state law advanced to select file Feb. 16.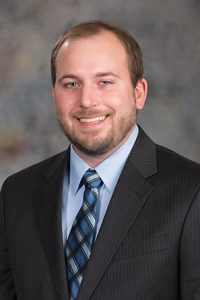 Lincoln Sen. Matt Hansen introduced LB113, which he said arose from an interim study to clarify how population thresholds are measured and verified in Nebraska. He said that while the state has clear threshold numbers for the five classifications of municipalities, clarification is needed to determine when those thresholds are met.
"[The interim study] pointed out several issues that needed to be updated," Hansen said. "Since the interim hearing, we've been working with committee members and legal counsel to find the best way to update the statutes in a clear and concise way."
Under the bill, all municipalities would notify the Nebraska secretary of state when a population threshold is crossed. Currently, some classifications of municipalities are required to provide notification to the governor.
In addition, the bill provides a mechanism for a primary class city with a population of more than 300,000 to become a city of the metropolitan class.
An Urban Affairs Committee amendment, adopted 40-0, clarifies that thresholds are met based on either the most recent federal decennial census or the most recent revised certified count by the U.S. Census Bureau.
Omaha Sen. Justin Wayne spoke in favor of the amendment, saying Nebraska communities need clarification regarding how to move from one classification to another.
"It clarifies some procedures for them to do that, which right now in statute we don't have," Wayne said.
The bill advanced to select file 41-0.