Bill would remove economic development cap
The Urban Affairs Committee heard testimony Feb. 14 on a bill that would remove one of the caps in state law on an economic development program available to cities.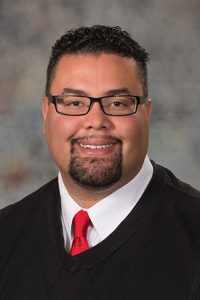 Currently, under the Local Option Municipal Economic Development Act, a cap of 0.4 percent of the taxable valuation of a city is placed on funds derived from local sources of revenue that a city can use for approved economic development programs.
LB614, introduced by Omaha Sen. Justin Wayne, would remove the cap based on taxable valuation while leaving in place a second, flat-dollar spending cap. Wayne said the taxable valuation cap is arbitrary and has negatively impacted small communities with a lower valuation base.
"This addresses the potential inequity created by the [taxable valuation] cap," Wayne said. "[The bill] also simplifies the statutes to make it easier for municipalities to administer their programs."
Lynn Rex, executive director of the League of Nebraska Municipalities, testified in support of the bill. Currently, she said, voters can approve funds for local economic development programs under the act that are capped at:
• $5 million for Omaha and Lincoln;
• $4 million for first-class cities; and
• $3 million for second-class cities and villages.
Rex said that the flat-dollar spending cap is sufficient and the taxable valuation cap is not necessary.
"This cap has really been a burden on cities," she said. "[This program] has been the single most important tool for economic development, other than tax increment financing, that these cities have."
The committee voted 7-0 to advance LB614 to general file.