Grants proposed to address rural housing shortage
The Business and Labor Committee heard testimony Feb. 13 on a bill that would provide grant funds to communities looking to address workforce housing shortages.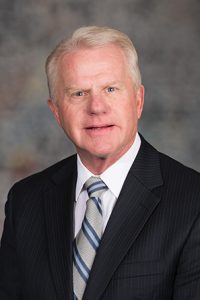 Rural communities in counties of fewer than 100,000 people could apply for grant funds under LB518, introduced by Gothenburg Sen. Matt Williams, to build workforce housing. The grants would be funded by a one-time transfer of $12 million from the Affordable Housing Trust Fund by July 1, 2017, followed by a transfer of $1 million in both 2018 and 2019.
Williams said a lack of adequate housing in rural communities has hindered economic growth and made recruitment of young professionals difficult.
"We need to create the right environment so the state has the chance to grow," he said. "We also need to put tools in the toolboxes of our communities and economic developers so they can do the things to help grow our state."
The bill defines workforce housing as an owner-occupied home that costs between $150,000 and $275,000 to construct or rental housing units that cost between $100,000 and $200,000 to construct.
Grants would be available upon application by any nonprofit development organization in an eligible community. The maximum amount awarded would not exceed $2.5 million to any one organization over a two-year period and no more than $5 million through fiscal year 2019-20. Eligible applicants would provide one-to-one matching funds to be considered for a grant under LB518.
Priority would be given to communities that have demonstrated an ongoing need for housing through a housing study, a low unemployment rate, difficulty filling vacancies, a demonstrated commitment to growing their housing markets and potential projects that could be ready for occupancy within two years.
Mel McNea of North Platte testified in support of the bill. He said as chief executive officer of Great Plains Health, he personally has seen the impact of inadequate housing for professionals and their families. He said many leave the area simply because they cannot find housing they desire.
"We have about 1,200 employees and we have done a lot of work in retention and recruitment," McNea said. "What we have found is that because of low quality housing and less variety, it is very difficult to recruit professionals to North Platte."
Representing the Nebraska Bankers Association, Richard Baier also supported the bill. He said a number of factors contribute to the lack of housing in rural communities, including higher construction costs and scarce down payment assistance for millennial home buyers.
"We have to do things to maintain and construct new housing for today's workers," Baier said. "[LB518] would be advantageous to communities looking to increase that supply of housing."
Opposing the bill was Thomas Judds of Lincoln. He said using funds from the Affordable Housing Trust Fund for higher-income housing would violate the fund's original purpose, adding that 4,000 people are on the wait list for housing assistance in Lincoln alone.
"The fundamental issue I have is that the trust funds were set up to specifically serve the low- to moderate-income families of Nebraska," he said. "The trust funds have income restrictions currently and it appears those would be void if this transfer would be made."
The committee took no immediate action on the bill.