Ending mandatory minimum sentences proposed
Judges would have more flexibility in sentencing under a bill heard by the Judiciary Committee Feb. 8.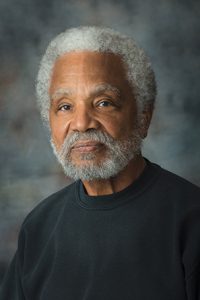 Currently, the mandatory minimum sentences for Class IC and Class ID felonies are five and three years, respectively. LB447, introduced by Omaha Sen. Ernie Chambers, would eliminate the mandatory minimum sentences for these felonies.
A person convicted of a Class IC felony is subject to a sentence of five to 50 years in prison and three to 50 years for a Class ID felony.
Those serving a mandatory minimum sentence are ineligible for the state Department of Correctional Services' "good time" program, which automatically reduces sentences by 50 percent. Because of this, Chambers said, mandatory minimum sentences do not deter criminal behavior, but instead lead to prison overcrowding.
"Mandatory minimums don't protect the public or deter crimes," he said. "Those who commit crimes don't know what the penalty is. They don't plan or expect to get caught, so there can be no deterrence whatsoever."
April O'Loughlin, representing the Nebraska Criminal Defense Attorneys Association, testified in support of the bill. She said the current mandatory minimum statutes place drug crimes on the same level as heinous, violent crimes.
"I understand the purpose of what prosecutors are trying to accomplish with [mandatory minimum sentences]," she said. "However, the very fundamental nature of our system is based upon discretion and justice tempered with mercy."
Fran Kaye of Lincoln also supported the bill, saying all mandatory minimum sentences should be abolished.
"People who are incarcerated for too long are less likely to be successful upon release, which leads to higher rates of recidivism," Kaye said.
Corey O'Brien, representing the Office of the Attorney General, opposed LB447. He said the societal costs of eliminating mandatory minimum sentences would far outweigh the potential benefits.
"Elimination of mandatory minimums could relieve some of the current overcrowding but it would amount to nothing more than a drop in the bucket," he said. "Any benefits it did yield would be outweighed by the threat to public safety from people who were released too early."
The committee took no immediate action on the bill.