Bill would consider dyslexia a learning disability
A bill heard by the Education Committee Feb. 7 would identify dyslexia, which causes difficulty in acquiring and processing language, as a learning disability in state law.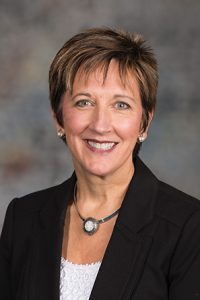 Under current law, disability means an impairment that causes a child to need special education and related services. LB645, introduced by Lincoln Sen. Patty Pansing Brooks, would add dyslexia to the list of defined disabilities, which includes blindness, deafness and autism.
Pansing Brooks said Nebraska is one of only 11 states that does not have legislation regarding dyslexia screening. Defining dyslexia in statute would raise awareness of the condition in Nebraska, she said, an important first step that could be followed later by requirements for assessment, screening and teacher training.
"It sends a clear message that dyslexia is a specific learning disability that needs our attention," she said.
Dyslexia would be defined, in part, as a learning disability that is characterized by difficulty with accurate or fluent word recognition and by poor spelling and decoding abilities.
Eileen Vautravers, speaking on behalf of the Nebraska Medical Association and the Nebraska Dyslexia Association, testified in support of the bill. Vautravers said early identification of dyslexia and intervention are critical in the prevention of reading problems in children. Dyslexia accounts for 80 percent of learning disabilities, she said, and is the most common cause of reading problems. Up to 60,000 Nebraska public school students are dyslexic, she added.
"More educators, administrators, speech language pathologists and school psychologists must become aware that dyslexia exists, know what dyslexia is and that it is a disability for which schools must provide services," she said.
Hunter Gilbertson also testified in support of the bill. His parents asked for him to be screened for dyslexia after his second-grade teacher noticed that he had trouble reading. He said reading, spelling, writing and typing are difficult for him, but working with resource teachers, listening to audiobooks and using dictation software have made those tasks easier.
"Sometimes having dyslexia is hard because other kids and adults don't understand why I can't read or write as well as other people," he said. "I think that it is important that people understand what dyslexia is and that it doesn't mean that you are stupid but that you learn differently."
No one testified in opposition to the bill and the committee took no immediate action on it.