Minimum state aid per student proposed
Each Nebraska public school district would receive a minimum amount of state aid per student under a bill heard by the Education Committee Feb. 6.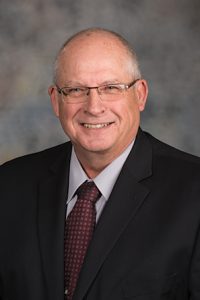 LB265, introduced by Sen. Curt Friesen of Henderson, would direct $1,500 per student to school districts beginning with fiscal year 2018-19. The amount would increase incrementally each year until it reaches $5,500 in FY2022-23.
The bill would increase state aid to public schools by an estimated $71.8 million in FY2018-19 and by $152.6 million in FY2019-20.
Friesen said the bill is intended to increase equalization aid, or state funds paid to school districts that cannot meet their needs using local resources such as property taxes. Many schools, particularly those in rural areas, do not receive equalization aid because high agricultural land valuations have driven up property taxes.
"This bill would immediately help all schools that don't receive equalization aid," he said.
David Grimes, speaking for the Nebraska Farm Bureau, testified in support of the bill, saying that the state relies too heavily on property taxes to fund public education. Nebraska public schools receive 33 percent of their funding from state sources, he said, compared to a national average of 47 percent.
"Nebraska needs to diversify its portfolio of resources to fund public education," Grimes said.
Bonnie Hinkle, representing the Greater Nebraska Schools Association, testified in opposition to the bill. She said the association is concerned that, in order to pay for the proposal, districts with lower valuations and higher levels of poverty and greater student needs would receive less state aid.
"In other words," she said, "scarce resources currently earmarked for districts with students with the greatest needs will lose those scarce resources to other school districts that have the ability to raise educational funds locally though taxable wealth and other accessible resources."
Micaela LaRose of OpenSky Policy Institute testified in a neutral capacity. If implemented, the bill would reduce property taxes by 22.9 percent for agricultural landowners and would direct state aid to 228 of 245 school districts, she said. However, 17 districts, including 10 with the greatest needs, would receive no increase in state aid, LaRose added.
"With such a high cost, it may prove difficult to fully fund the proposal," she said, "and therefore we have concerns that the existing equalization aid for these 17 school districts would be jeopardized in order to pay for this proposal."
The committee took no immediate action on the bill.