Bill would allow evidence to be heard
Evidence of driving under the influence would be considered admissible in a civil action under a bill discussed by the Judiciary Committee Feb. 3.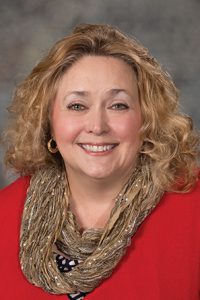 Currently, if a defendant drives under the influence and causes injury or death admits negligence in a civil action, the jury never sees evidence to that fact. The defendant can argue that the evidence is no longer relevant and ask for an unfair prejudice exclusion.
LB84, introduced by Bellevue Sen. Carol Blood, would allow evidence to be admissible for any purpose, notwithstanding such objections. Blood said a jury should know the details of how an accident occurred when reaching a verdict.
"We have an issue that needs to be corrected as a way to slow down the revolving door of offenders that drive while intoxicated," she said. "When [juries] are not told why the victim has such significant injuries, [they] cannot understand why."
Michelle Root of Omaha testified in support of the bill. She said her daughter Sarah was killed in an accident caused by a driver who had been drinking and was underage.
"I don't think [that fact] should be taken away when he's brought to justice," she said. "Sarah deserves that and her family deserves that."
Representing the Nebraska Association of Trial Attorneys, Matt Lathrop also supported the bill, saying it simply would allow juries to make informed decisions when compensating victims.
"We're not trying to punish drunk drivers," he said. "We're just trying to provide all the information to the juries."
Andrea Snowden, representing the Nebraska Defense Counsel Association, opposed LB84. She said it confuses the criminal and civil justice systems in a way that is not allowed under the Nebraska Constitution.
Punitive action is reserved for criminal law and has no place in a civil action, Snowden said.
"Under the constitution, punishment is reserved for criminal justice, not civil actions," she said. "Rather than compensating plaintiffs who suffer damages, it would punish those who are defendants in the action."
The committee took no immediate action on the bill.