Fee increase proposed for handgun permits
The Judiciary Committee heard testimony Feb. 2 on a bill that would increase the cost of handgun permits.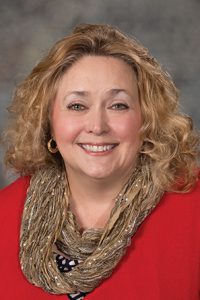 LB81, introduced by Bellevue Sen. Carol Blood, would increase the $5 permit fee to $25. Blood said the cost and staff time required to process permit applications has increased exponentially since the $5 fee was first implemented in 1991.
"While processing fees for these applications has stayed the same for the last 25 years, the number of permits they have to process has increased over 400 percent," she said. "A $5 fee doesn't come close to covering the costs of processing these permits."
Sarpy County Sheriff Jeffrey Davis spoke in favor of the bill, saying it takes an enormous amount of time to research and conduct background checks on handgun permit applicants.
"Last year we issued over 3,500 permits, which cost $80,000 to process," he said. "Our revenue from handgun permits was just over $17,000. [LB81] would place the financial burden back on the individuals purchasing permits to use handguns."
Rod Moeller, representing the Nebraska Firearms Owners Association, opposed the bill. He said the fee increase is too dramatic and instead suggested a $10 fee.
"We oppose the idea that we need to cover the costs imposed by the government to exercise a natural right," Moeller said, adding that the permit fee should not be considered a money maker for county governments.
The committee took no immediate action on the bill.