Bill would donate property to community college
The Executive Board heard testimony Feb. 1 on a bill that would direct the state to donate excess land at the Norfolk Regional Center to Northeast Community College.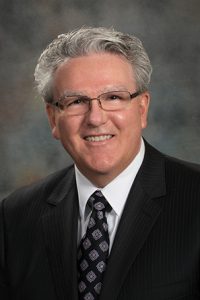 Introduced by Norfolk Sen. Jim Scheer, LB376 would require the state Department of Administrative Services (DAS) to seek authorization from the governor and the Legislature to donate the land, which would be used to develop a technology park.
Scheer said a bill passed several years ago by the Legislature gave the community college the right of first refusal to purchase the land. At that time, the property was valued at approximately $2,000 to $3,000 per acre, he said. However, after the vacant buildings were razed to prepare the land for sale, the state decided to do an additional appraisal, he said, which came in at approximately $34,000 per acre.
"There is not much in Norfolk, Nebraska that would fetch $34,000 per acre, especially sitting next to a sex-offender, razor-wired facility [as the land in question does]," Scheer said, adding that the land was appraised as commercial land despite being zoned for public use only.
As a result, Scheer said, he hopes that lawmakers will consider donating the plot to Northeast Community College, in much the same way it did for the state fairgrounds in Grand Island and innovation campus in Lincoln.
"I just don't want it to take another two to three years to facilitate some type of finality on this," he said, adding that the state already has decided to divest of the land.
Bo Botelho, operations officer and materiel administrator for DAS, testified in a neutral capacity. After surveying the land, it was determined by the department that 43 acres of the former regional center site was excess land and it was cleared for sale, he said.
Botelho said a subsequent appraisal valued the land at $1.43 million, which the community college questioned. A second, independent appraisal is in process.
The committee took no immediate action on the bill.