New mowing restriction requested
Members of the Transportation and Telecommunications Committee heard testimony Jan. 30 on a bill that would help encourage wildlife habitat growth and fight soil erosion.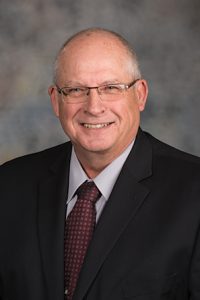 LB584, introduced by Henderson Sen. Curt Friesen, would prohibit counties and townships from mowing ditches before July 1 each year. Frisen said this would reduce fuel and labor costs for the counties and townships as well as benefit local ecosystems.
"[The bill] would hopefully encourage the growth of habitat for upland birds, pollinators and song birds, help reduce soil erosion and create bioswale buffers, helping reduce silt and pollution runoff water," he said.
The bill would not prohibit private landowners from mowing roadside vegetation on road shoulders, intersections or entrances.
Representing Pheasants Forever Nebraska, Jerry McDonald supported the bill. He said it would go a long way toward improving nesting habitats for pheasants and other game birds.
"Our roadsides provide the right combination for abundant food and cover for birds and mammals," he said, adding that a more robust game bird population will translate into more money spent by hunters.
Duane Hovorka, executive director of the Nebraska Wildlife Federation, also supported LB584, saying multiple species of grassland birds currently are in decline.
"We're trying to retain the habitat of those birds so we can keep them off the endangered species list," he said. "Roadside mowing isn't going to solve all our problems but it will help if we can do it in a more reasonable and wildlife-friendly way."
No one testified in opposition to the bill and the committee took no immediate action on it.