Bill would reschedule cannabidiol for use in medication
The Judiciary Committee heard testimony Jan. 25 on a bill that would proactively reschedule a drug designed to treat certain types of childhood epilepsy.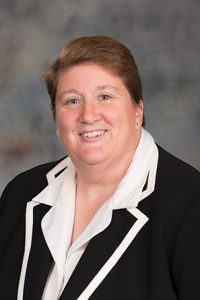 LB167, introduced by Crete Sen. Laura Ebke, would reclassify cannabidiol in a drug product as a Schedule V drug from its current status as a Schedule I drug. In order to be classified as a Schedule I drug under federal law, a drug or substance must have a high potential for abuse, lack an accepted safe use under medical supervision and have no currently accepted medical treatment use in the United States.
No prescriptions may be written for Schedule I controlled substances and they are subject to production quotas by the federal Drug Enforcement Administration (DEA).
Ebke said the U.S. Food and Drug Administration (FDA) is considering approving a cannabidiol drug this year as a potential anti-convulsive treatment for children with certain types of childhood-onset, medication-resistant epilepsy. If the drug is approved by the FDA, it must be rescheduled at the state level, she said.
"Without this proactive legislation, Nebraska children with these devastating types of epilepsy might not be able to obtain rapid access to an exciting new treatment option," Ebke said. "There is no reason why these children and their families should suffer a day longer than is necessary if there is an FDA-approved treatment that might alleviate the burdens of uncontrolled seizures."
Michelle Welborn, representing the Intractable Childhood Epilepsy Alliance, supported the bill. She said her daughter suffers from an epileptic disorder and has responded positively to the drug currently under study by the FDA.
"Parents are desperate for help. These children should not be denied a drug in this day and age that can help them because of drug scheduling," Welborn said.
Representing Nebraska Families for Medical Cannabis, Dexter Schrodt opposed the bill. He said the scope of LB167 is too narrow and suggested that cannabidiol instead be rescheduled for all medical uses.
The committee took no immediate action on the bill.