Bill would protect students of failed for-profit colleges
The Education Committee heard testimony Jan. 24 on a bill that would offer financial protection to students of for-profit colleges and universities if those institutions shut down.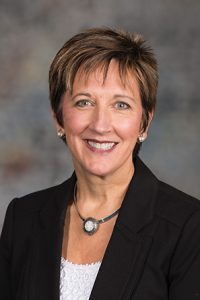 LB123, introduced by Lincoln Sen. Patty Pansing Brooks, would authorize the Coordinating Commission on Postsecondary Education to assess a fee on for-profit post-secondary institutions that have a physical presence in the state and direct the proceeds to a cash fund. The commission then would receive, evaluate and pay claims to students to recover lost tuition and fees resulting from the closure of a for-profit institution.
Each for-profit postsecondary institution would be assessed the fee until the cash fund reaches a minimum of $250,000; the fund would be capped at $500,000. Schools would be required to maintain a surety bond to provide protection to students until the fund reaches the minimum level.
The bill also would require that student records be maintained and transferred when a school closes. Finally, it would require for-profit institutions, if they close, to reimburse the Nebraska Opportunity Grant Fund for academic terms not completed by students who received awards from the fund.
Pansing Brooks said that the commission does not have authority over for-profit institutions that provide a bachelor's degree or higher. She said students who attend those institutions therefore have inadequate protection from financial loss if the schools suddenly close their doors, as happened twice last year. Kansas-based Wright Career College, which had a campus in Omaha, closed its doors in April 2016, followed by the closure of ITT Technical Institutes' Omaha campus in September.
"Nebraska students suffer as a result of these closings," she said. "Many were in the middle of degree programs or close to graduating, and they were left to find a school that would accept their transfer credits."
Mike Baumgartner, executive director of the Coordinating Commission for Postsecondary Education, spoke in the support of the bill. He said three institutions would be affected by the proposal: the Creative Center in Omaha; Kaplan University, with locations in Lincoln and Omaha; and the National American University campus in Bellevue. He estimated that for-profit institutions in Nebraka collect between $25 million and $35 million in tuition every year.
"[The bill] would provide a greater level of protection to students attending these institutions with relatively little financial impact on these institutions," he said. "Many other states have enacted similar requirements and they have proven to be effective."
Ken Smith of Nebraska Appleseed also supported the bill, saying that it is a reasonable step to ensure students at these institutions are financially protected. He said 22 states maintain some type of tuition recovery fund and 40 states require for-profit schools to secure a surety bond. The commission already has authority to regulate for-profit schools that offer degrees up to an associate's level and LB123 would simply extend those protections, Smith said.
"Passing [the bill] would ensure that Nebraskans pursing higher education at these schools are protected better than they are today," he said.
No one spoke in opposition to the bill and the committee took no immediate action on it.