Bill would extend infrastructure repayment period
The Urban Affairs Committee heard testimony Jan. 24 on a bill that would allow certain cities more time to repay special assessments levied for infrastructure projects.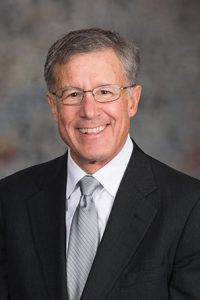 Cities can create a special assessment district to finance infrastructure projects including improvement of streets, alleys, storm sewers and sidewalks. Financing provided by the city at the beginning of a project is then repaid through a special assessment levied upon property owners located within the special assessment district.
Currently, special assessments over $5,000 must be paid within 10 years. LB159, introduced by Omaha Sen. John McCollister, would extend the repayment period to 20 years. He said some older neighborhoods in Omaha were built without an expectation that developers also build infrastructure like streets, alleys and storm sewers.
"As a result, we're left dealing with unfinished projects," he said. "[LB159] represents a good solution to deal with many [neighborhoods] in Omaha that have this same problem."
The first installment payment would be due 50 days after the initial levy date, with subsequent payments due after one year and annually after that.
Cassie Paben, deputy chief of staff of economic development for Omaha, supported the bill. She said the city currently has 240 lane miles of roads that need improvement, at an estimated cost of $300 million. Extending the repayment period would help the city make needed improvements much more quickly, she said.
"Currently, property owners in assessment districts are responsible for 100 percent of the [improvement] cost, which could mean $25,000 or more per property owner to be paid back in 10 years," she said.
No one testified in opposition to the bill and the committee took no immediate action on it.