Bill would update summer food program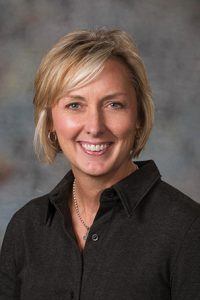 The Education Committee heard testimony on a bill Jan. 23 that is meant to increase student access to summer food programs.
Sen. Lynne Walz, sponsor of LB235, said the summer food service program, started in 2012, currently has more than 60 sponsors, including schools, faith-based organizations, nonprofits and libraries. Each sponsor can operate up to 15 sites and may apply for up to $15,000 in grants annually to expand or start more programs. Qualifying expenses include equipment, staff salaries, training and vehicles used to transport food.
Under current rules, sponsors must prorate their expenses. For example, Walz said, if a sponsor needs to buy a refrigerator that it would use only during the summer, the grant would cover only a fraction of its cost.
LB235 would authorize sponsors to spend a grant's full amount when starting or expanding a child nutrition program. Walz said the change would allow the summer food service program to serve more low-income students, especially in rural Nebraska.
"It is essential that we make this program more accessible so that our children, many of whom do not get a good meal at home, can get the nutrition they need to be healthy," she said.
Walz said the bill would not increase the amount of money allocated to the program, which is capped at $140,000 annually.
Linda Richards, vice president of the board of education for Ralston Public Schools, spoke in support of the bill. She said 60 percent of the 3,300 students in her district qualify for free and reduced meals, a percentage that is growing. Over the past four summers, she said, Ralston served approximately 1,000 meals to students in need.
If the bill passes, Richards said, Ralston would apply for a grant to buy equipment and marketing materials to expand the reach of its summer food program.
Kaitlin Reece, policy coordinator at Voices for Children in Nebraska, also testified in support of the bill, which she said would remove a barrier that prevents many Nebraska children from receiving nutritious meals during the summer.
Boosting participation in summer food programs additionally would increase the amount of federal reimbursements the state would receive, Reece added. If summer nutrition programs reach just 40 percent of the level of participation in free and reduced lunch programs during the school year, she said, Nebraska will receive up to $2.8 million in federal reimbursements.
"Increased access to summer nutrition programming means fewer kids go hungry while also bringing additional dollars and economic opportunities to Nebraska communities," Reece said.
No one testified in opposition to the bill and the committee took no immediate action on it.