Reimbursement proposed for second workers' comp exam
Employees injured on the job would be entitled to a second free medical opinion under a bill heard by the Business and Labor Committee Jan. 23.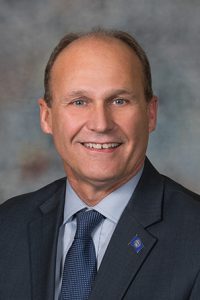 Currently, an employee filing a workers' compensation claim must submit to a medical exam by a physician chosen by the employer or its insurer. Under LB181, introduced by Grand Island Sen. Dan Quick, an employee that disputes the initial medical findings could seek a second opinion from a physician of the employee's choice.
The employee would be reimbursed for the associated costs of the second examination by either the employer or its insurer.
Quick said he was injured on the job and was told he must return to work while still taking prescribed narcotics. He said he could have sought a second opinion but would have had to pay for it himself.
"[LB181] would provide more balance to medical findings," he said. "The current system just doesn't seem fair."
Current law allows for an employee to dispute a medical opinion at cost to the employer, but only in the event of at least two dissenting medical opinions. In most cases, however, an employee's file includes only the opinion of the employer or insurer's physician, according to Adam Tabor, an Omaha attorney specializing in workers' compensation claims.
Tabor said this means the employee would have to seek and pay for a second medical opinion to take advantage of the statute.
"Asking an injured worker to pay for a medical evaluation and report is simply not an option for some," he said. "The current system is not adequate. LB181 levels the playing field by recognizing the disparate financial situations between workers and employers."
Representing the National Federation of Independent Business, Robert Hallstrom opposed the bill. He said the current process to dispute medical opinions under state law is more than adequate.
"[The bill] would install an additional, unnecessary layer of expense on employers or their insurance carriers in light of current law," he said.
The committee took no immediate action on the bill.