Privacy restrictions suggested for automatic license plate readers
Members of the Judiciary Committee heard testimony Jan. 19 on a bill designed to protect the privacy of information collected by automatic license plate readers.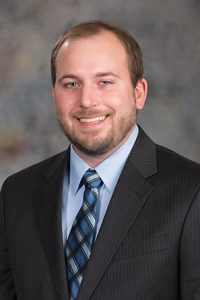 An automatic license plate reader is a mobile or fixed automated, high-speed camera used in conjunction with a computer to convert images of license plates into readable data. That data can then be used to enforce parking and traffic violations, aid weighing stations in performing their duties and assist law enforcement in pursuing criminal warrants.
Under LB93, introduced by Lincoln Sen. Matt Hansen, a governmental entity or criminal defendant could obtain a court order to release data captured by a license plate reader if it could be proven that the data is relevant to an ongoing criminal or missing persons investigation.
Hansen said the technology can be especially useful for law enforcement agencies.
"However, as with any technology that enables the government to collect data on its citizens, [automatic license plate readers] create concern," he said. "It makes sense to implement a policy of best practices to secure the data."
Amy Miller, legal director of the ACLU of Nebraska, testified in support of the bill. She said the average license plate reader can scan up to 1,800 license plates in one minute.
"[LB93] permits the use of automatic license plate readers for police but also provides limits and guidelines to ensure we balance that with the privacy rights of citizens," she said, adding that a national study showed 99.09 percent of images captured are of citizens who have done nothing wrong.
The bill stipulates that data obtained by a license plate reader would be destroyed upon denial of such a court order or after six months, whichever is later. The sharing of data obtained by a license plate reader would be prohibited and any person who violates the provision would be subject to civil liability.
Each governmental entity would provide a report of its license plate reader data to the Nebraska Commission on Law Enforcement and Criminal Justice. The report would include the number of license plates scanned, lists of names matched against plate data, the number of matches resulting in arrest or prosecution and the number of requests to preserve data.
No one testified in opposition to the bill and the committee took no immediate action on it.